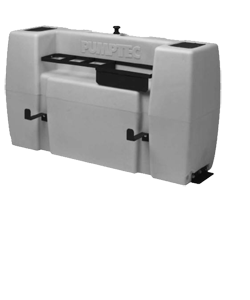 TRUCK MOUNT FRESH WATER TANK
FEATURES:
Thick wall construction
Epoxy coated brackets and storage rack
Float valve
Dump valve and mounting hardware
Universal mounting
110 gallon capacity
Weight:150lbs.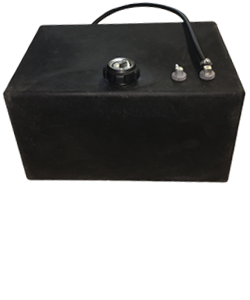 KEROSENE/DIESEL FUEL TANK
FEATURES:
8 Gal Capacity
Poly-Black Paint
18" 5/16 L x 12" 1/4 W x 10" H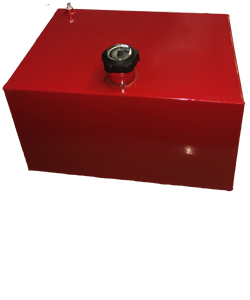 STEEL GASOLINE TANK
FEATURES:
8 Gal Capacity
Steel-Red Paint
18" 5/16 L x 12" 1/4 W x 10" H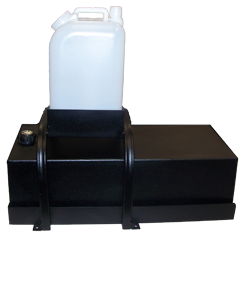 STEEL FUEL TANK WITH BOTTLE
FEATURES:
18 Gal Poly Tank with S.S. Holder
5 Gal Solution Jug Holder
Weight 39 Lbs
33" length x 14.5" width x 17" height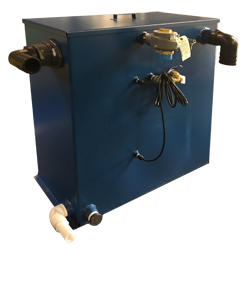 110 GALLON WASTE TANK
FEATURES:
Stainless Steel Screen Filter
Vacuum Guage
Filter Basket
Preset for Pollution control system
110 gal: 41" length x 18"width x 45"height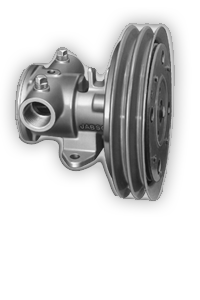 WASTE WATER PUMP SYSTEM
FEATURES:
Clutch Type Electro-magnetic 12 Vdc
Marine quality bronze and stainless steel
Easy to service and maintain.
Handles solids without clogging
Self-priming 23-26 GPM at 1750 RPM
Will not airlock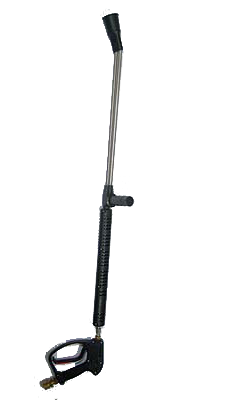 COMET DUAL LANCE 40"
FEATURES:
0.5 GPM Flow rate
4100 PSI
1/4" Male x (2) 1/4" Male connections
300 Degrees F rating
Stainless Steel
Vented Grip
Nozzle Protector
Soap Nozzle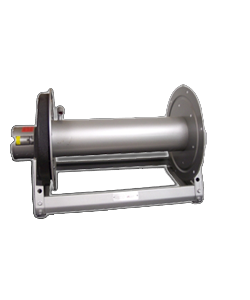 ELECTRIC HOSE REEL
FEATURES:
2V sparkproof motor
1/2" Female pipe thread hose connection.
Fits up to 150' of insulated and Skuff-Guarded airless spray hose.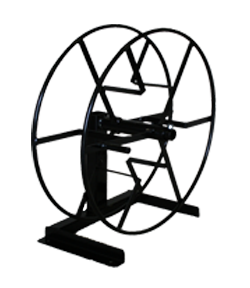 ELECTRIC HOSE REEL
MORE REELS:
View storage reels
View live storage reels
View electric storage reels
View live electric reels
View solution reels
View mounting options